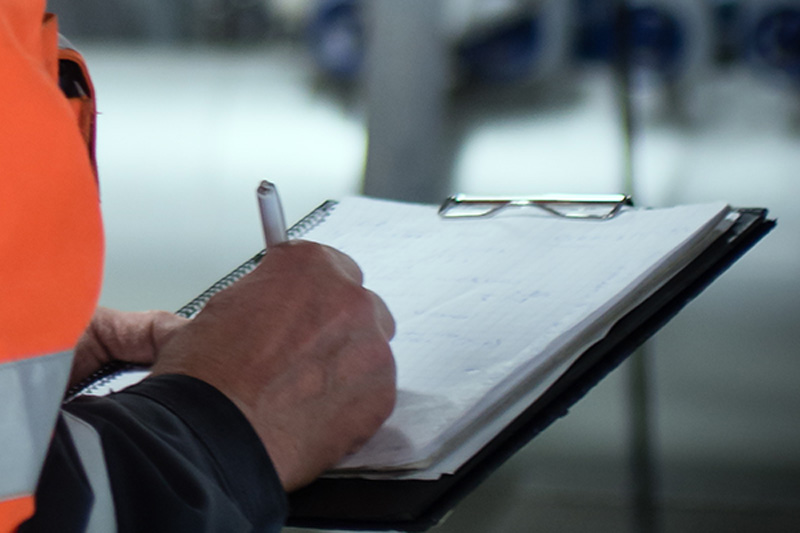 H Health
The prerequisite for successful operation for KSPT-Insulation Oy is the good health of the personnel. The aim of the company is together with the high-quality occupational health service providers maintain, promote and improve the health of the entire staff and its work and functional capability. In addition to statutory occupational health care action plan KSPT 's occupational health and safety committee conducts an annual plan for internal measures to promote personnel's physical and mental well-being at work. By means of a workplace survey carried out every two years the occupational health and safety committee determines the effectiveness of the measures taken and selects on the basis of responses new development areas.
S Safety
KSPT -Insulation Oy's main responsibility is to manage security risks related to personnel and stakeholders. KSPT 's occupational health and safety committee meets regularly to monitor and evaluate that all safety risks in company's different activities have been identified and performance of activities comply with applicable laws and regulations. The aim of the health and safety committee is to contribute to the interaction between the management and the workforce and to make it possible for workers to influence safety related issues at workplaces. The continuous development of the OHS-culture will be ensured with a carefully prepared induction and training, effective incident reporting, regular Tool Box Talks and with transparent communication.
E Environment
KSPT-Insulation Oy has a limited impact in sustainable development. However, the goal of the company's management is to do everything possible to minimize adverse effects on the environment resulting from the company activities. We emphasize in our own operations limitation of traffic emissions and we have acquired low-emission vehicles in project staff's use. We also organize material deliveries to sites with long-distance lorry transports in the most appropriate and efficient way. We recycle all sheet metal waste generated from our production and projects and comply with environmental requirements set by customers at sites. We sort carefully all materials returned to warehouses from sites and use again, if possible.
Q Quality
KSPT-Insulation Oy's management principles are integrated in the quality management system based on ISO 9001 standard. By means of the procedures recorded in the quality management system the company management controls KSPT's quality, occupational health and safety and environmental issues. By means of quality management system the company management ensures continuous improvement in all KSPT's operating areas. KSPT's management is based on enhancing orderliness and interaction. In the company there are several regularly meeting work groups, whose task is to provide information on their activities and to develop agreed topics. Occupational health and safety management system, environmental management system and quality management system form combined KSPT 's operating system. Adequacy, effectiveness and efficiency of the operating system is evaluated regularly both with internal and external audits.
---